LAC. Wallace Jackson in North Africa and Italy with 70 Squadron, RAF, 1941-1944
Home North Africa 1940-43 Italy and After Concerts and Menus Links Other Personnel/Contacts
1115185 Sgt William H. Parr
Contributed by Bill Parr and Roger Allton
Left click on thumbnail images for larger view - click back button to return to page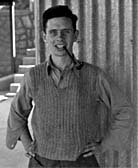 Bill Parr, Amman, 1943
Bill Parr served as a rear gunner in 70 Squadron from 1942 (Abu Sueir) to August 1943 (Kairuan). He was then posted to RAF Ballah as a gunnery instructor at the RAF (Middle East) Central Gunnery School at El Ballah, Egypt.
Later he was commissioned, and finally invalided out as F/O Parr, W.H. 173608, after a stomach ulcer in April 1945.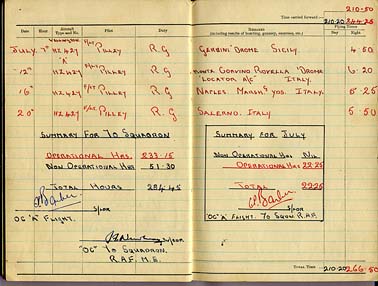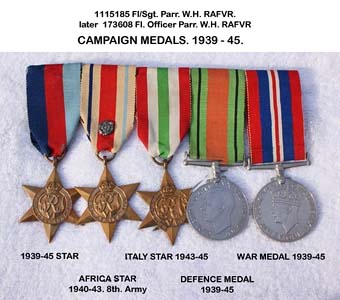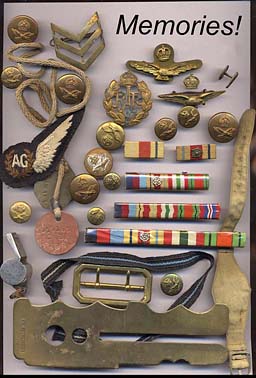 At LG 140, Benina, Near Benghazi, December 1942
88mm gun

The C.O.'s Maryland and a visiting Boston

HS 126

Me 110

Dr Andrew Arthy, an aviation historian from Australia with a particular interest in the air fighting of the Second World War, has recently finished a 10,000 word article on Luftwaffe Reconnaissance Unit 2.(H)/Aufklärungsgruppe 14, which served in the North African desert between 1941 and 1943.

While searching for photographs he came across the two photographs (above) of aircraft from 2.(H)/Aufklärungsgruppe 14, the Hs 126 and the Bf 110.

These aircraft were destroyed by the Germans when they retreated from Bir el Gabr (which the Allies referred to as Landing Ground 140, or Baheira, see: https://en.wikipedia.org/wiki/Baheira_Airfield).

The article will be published as an electronic article by Air War Publications; see: http://airwarpublications.com

Many thanks to Dr Arthy for contributing this information.

Benghazi: Alex to Tripoli road

Early 1943, Benina:sergeants' mess

Early 1943, Benina: Bill with crew

Early 1943, Benina:

Dad Carter with a Hurricane IIB

Tobruk, 1942

Tobruk: harbour

Tobruk: from the escarpment road

Tobruk: Italian school

Tobruk LG: He 111

Jenky

Tobruk: Cathedral

Tobruk LG: Ju 87B

Tobruk LG: Ju 88

Tobruk: "on the road"

Tobruk: Jenky's prang

ENSA concert, Sidi el Magrum, Feb. 1943
The Christmas dinner menu in Bill's new posting, signed by fellow ex-members of 70 Squadron:

Edward Greeds, Cyril B. Thorn, T. Totty, R.G.Chaplin, M.A.E.Pearson, Ronald R. Snell.

Cyril B. "Snowy" Thorn appears, extreme right, in the crew photograph with F/O Robert E. Stowers .
Home North Africa 1940-43 Italy and After Concerts and Menus Links Other Personnel/Contacts